This is in part a review of the new Wii Sports Resort, and also part review of the new accessory that comes bundled with it, the Wii Motion Plus that gets added to a standard WiiMote. Many new games coming out take advantage of this plug-in, and after playing the new Wii Sports Resort this weekend, I'm almost tempted to say I will
only
be buying games that take advantage of it.
In a nutshell, its perhaps the way the WiiMote should've been done in the first place. In the original Wii Sports, you can have a match of tennis vs a 6 year old and have them beat you, even though they swing around like a demented monkey. Or to see my four year old daughter get three strikes in a row in Bowling, sure it gave her a bit smile, but really killed my score. But now, with the Wii Sports Resort, one thing has changed with the addition of the Wii MotionPlus - precision.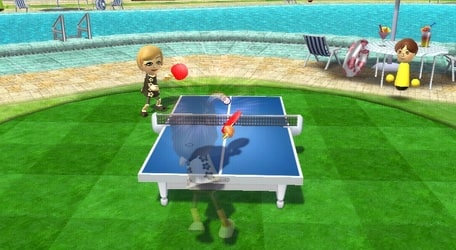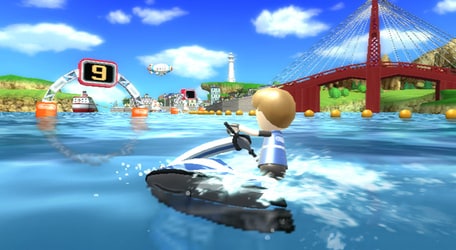 It includes 12 different activities, with many variations of each one of those. And most of them are a blast and fun to do. But one catch. It may not make good impressions for the really young Wii fans out there. In fact, it made my daughter cry when each time she tried to bowl in the new game (Bowling and Golf make a re-appearance in Resort, but with highly increased precision), she kept getting gutter balls. To sum it up, the original Wii Sports, its mostly a gimmick and fun party game for the whole family. The new Wii Sports Resort, its much more of a Sports Simulator that is an even better party game, but only for the older kids and adults that will treat the WiiMote as they would the actual device. Another great example is the Golf portion. In Wii Sports, you can sit down on the couch and do a flick of the WiiMote and do a nice drive down the fairway. In Wii Sports Resort, you need to stand up, hold the WiiMote firmly in both hands, and do a full swing, and keep a very close watch on making sure you don't twist your wrists, or the ball will go slice far into the rough.
Although I haven't played it a while, some of the better activities are jetskiing, frisbee throwing, archery, table tennis, the new Golf, and Sword Play. One of the weak points (IMO) are cycling and basketball. Cycling especially just feels like it should belong in Wii Fit and not in this title.
But overall, a solid 9 out of 10 for the game itself, with and extra 1 point added for the free Wii Motion Plus that comes with the box (but I did go and buy a second one for $25 for my other WiiMote). So a perfect 10 out of 10 and a
MUST BUY
title for all Wii owners out there.